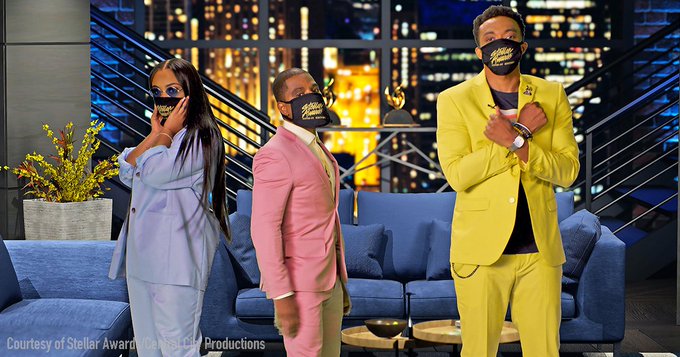 The Stellar Awards went virtual this year due to the COVID-19 Pandemic. The show was interesting. Although it was virtual, it was still entertaining. My current thought do we want to go for more entertaining, or inspiring in the gospel music field now? I think a good mix of both is good. But I would definitely say keep the good news main thing, the main thing!
The show was hosted by Jonathan McReynolds, Koryn Hawthorne, and Kirk Franklin.
Some people definitely had an issue with Koryn Hawthorne's shoulder being out. Throughout the wardrobe changes it seems that the right shoulder was wanting to get it's shine. It was out in like in every outfit. I personally don't have a big issue with that it was out but just that whole blue pantsuit outfit bothered me. who put this together where was the fashion? I personally didn't get it. It looked like it was uncomfortable.
Going forward into the show there was a nice plug added from State Farm to introduce the song of the year which "Deliver Me" featuring Leandria Johnson definitely was.
I love that the show had a spotlight on health awareness by visiting the medical centers and honoring first responders during this crisis.
Anthony Brown's performance was good. It was powerful, clean and visually appealing
JJ Hairston was a good choice to win the award that he did! Bishop William Murphy would have been a good choice as well to win in that category.
Very pleased with Leandria Johnson Winning for "Deliver Me".
Great tribute to rep John Lewis from Cece Winans!

Bernice King had a powerful prayer that's featured on out YouTube page.
Marvin Sapp's Performance had a good quality.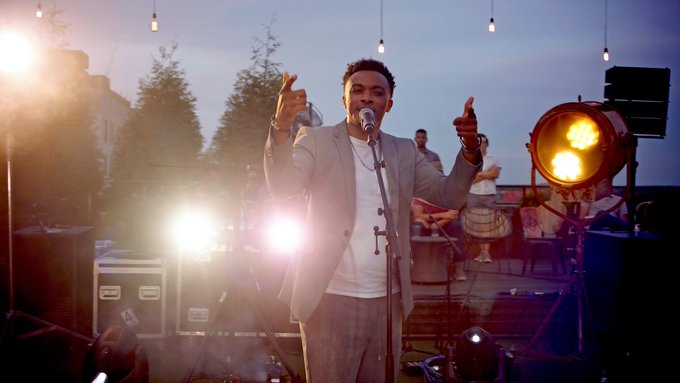 Jonathan McReynolds on top of the roof was nice! Those people in the background of the performance were not social distancing though. maybe they were his family. I liked the song he performed. It was pure and sincere. Some gospel artists go for a more pop-ish sound and leave out "the oil" along the way.
Was it a surprise that Pastor Mike Jr. Won Best New Artist?! I like him though! He has really sincere vibes.
James Fortune "I am" is everything! That's my song! #TheStellars

The Collaboration with Travis Greene and Doe was beautiful. Her voice is beautiful! A

nything that doe is on is hot! More doe in 2020 please!
Tamela Mann! Can we talk about how Tamela Mann did a whole movie production?! That was beautiful!
Congrats to Tasha Cobbs for winning artist of the year!
The Stellars made an effort and you can't blame them for that. T

hey ended on a high note with the performance by JJ Hairston and Kiki Sheard.
Ultimately, however bad the fake background graphics were. It was The Stellar Awards own pivot in the midst of this Pandemic, so Kudos to them for that!
What were your thoughts on The Stellars this year? Leave your thoughts in the comment section and connect with us @BOLDJournal on all platforms.